Today is a very sad day for me.  I woke up to hear the news that my friend and co-manager —industry legend Frank DiLeo —passed away this morning.  I was the first new artist that Frank had taken on since his days with Michael Jackson and I was so honored to work with him, learn from him and become not just a client but a close friend.  So for now, I'm going to be a little quiet and say a prayer for him.  But starting tomorrow, the show must go on — especially since that's what he would have wanted. 
Thank you for believing in me, Frank.  I cherish my memories of our times together, and I will always have the stories you told me to smile upon.  You will forever be in my heart.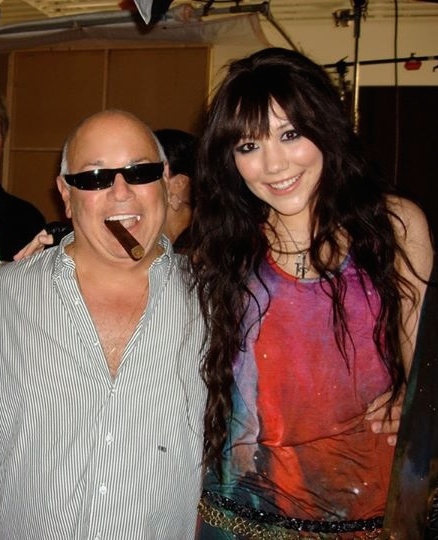 Here's the official statement:
FOR IMMEDIATE RELEASE
IN MEMORY OF FRANK DILEO
We are deeply saddened by the loss of the legendary, iconic and highly respected music Industry figure Frank Dileo. Frank was best known as Michael Jackson's manager throughout the wonder years of the internationally renowned recording artists career.
Frank Dileo joined forces with Michael Jackson team to break the exciting career of hot, up-and-comer Manika. Frank was such a force in putting together the Sony RED deal to release Manika's first single "Just Can't Let you Go," followed by her full-length recording, which will be released soon.
We will continue to respect and to carry out Frank's vision throughout the end.
Frank was 63 years old and is also survived by two kids,  Belinda and Dominic, along with a grandson Frank.
Our dear friend Frank Dileo will be greatly missed. He was one of the great characters of all time.