News
Thanks Vent Magazine for the fabulous feature 🙂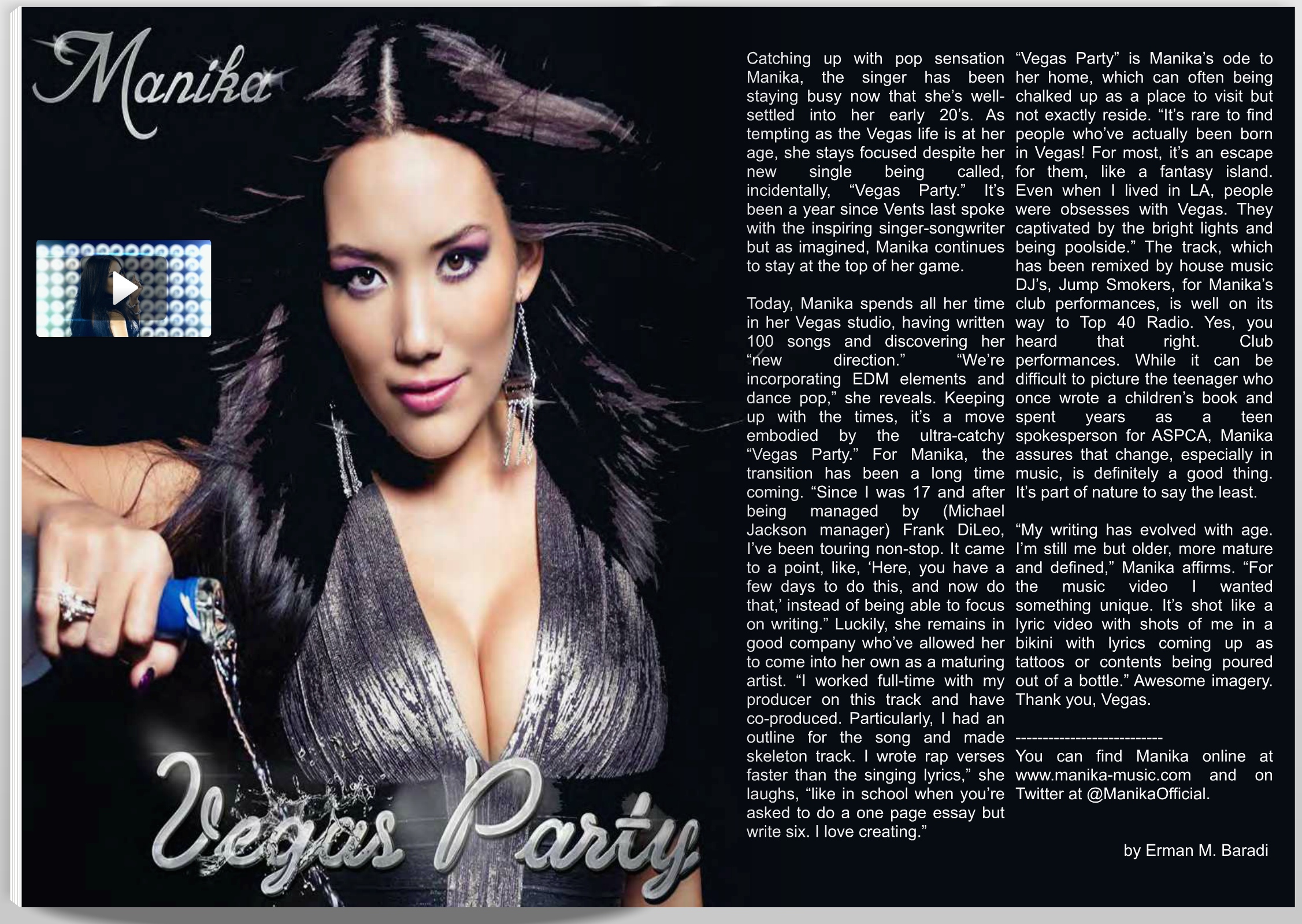 IT'S FINALLY HERE!!!  "Vegas Party" official video!!
WATCH IT NOW 😀


Vegas Party is now on Top 40 radio!!!  Request it at your local radio station! 😀
The app below makes requesting Vegas Party easy! Check it out 😀
http://spins.fm/manika


Vegas Party video coming soon!! Check out the behind the scenes below 😉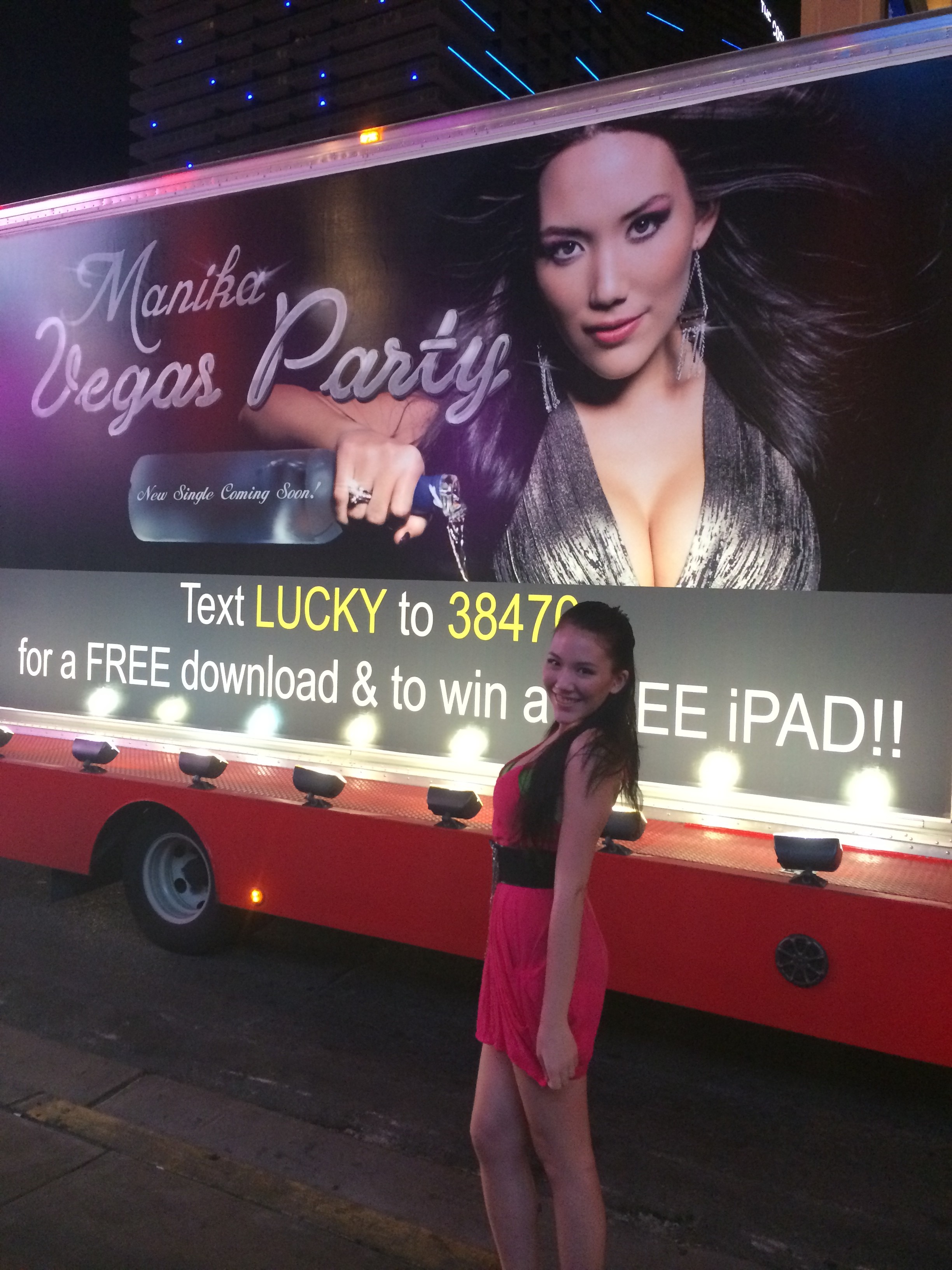 This weekend for the I Heart Radio Music Festival in Las Vegas I will have my very own billboard! Billboard that, get this…also plays music!! AND all the Las Vegas taxis will be playing a sneak peek of my Vegas Party video too!! Who's gonna be in Vegas?? Hop in a cab and drive by my billboard for the ultimate Manika experience! LOL 😉 But seriously…see you there!
This October you can watch me in 647 movie theaters nationwide! I will be the headline performer for Battle Of The Strands international beauty, hair, nail and wardrobe competition and will be streamed live to movie theaters across the U.S. through Fathom Events! Watch me perform in your city on the big screen! I will be performing Vegas Party AND the entire show will be scored to my music…a sneak peek of my entire upcoming album!! Get your movie theater tickets now
—> http://www.fathomevents.com/event/battle-of-the-strands-live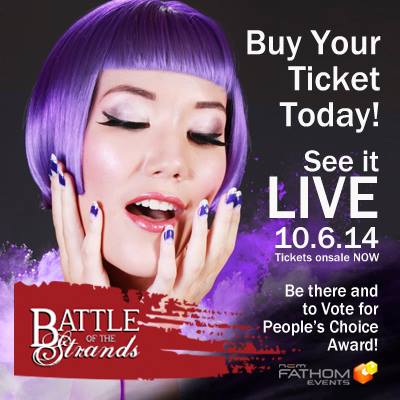 And YES THAT'S ME in the pic above WITH A PURPLE BOB 😀
And this is ME too AS A BLONDE SUPER DIVA for Discovery's new tv series Global Beauty Masters…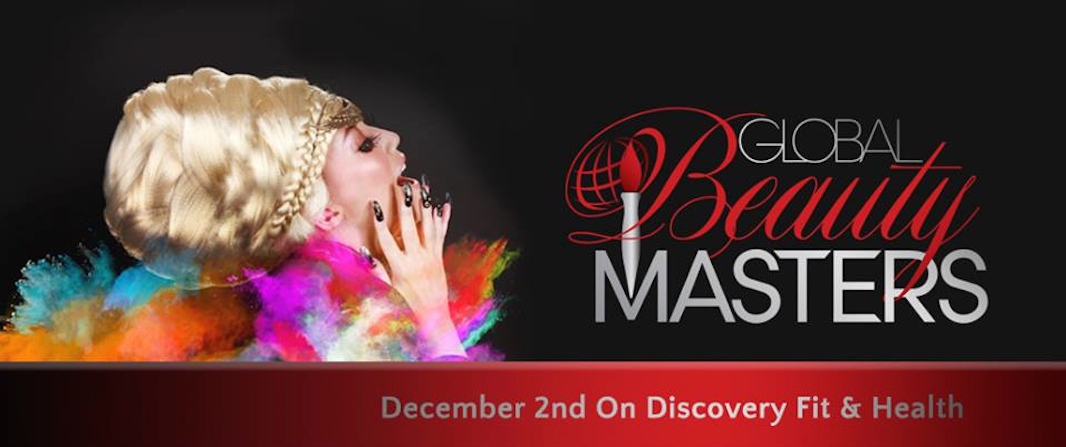 purple, blonde, brunette? I rock them all 😉
So excited to announce that I will be performing at the Light Nightclub in Mandalay Bay in Las Vegas on October 6th!!  Such an awesome Vegas nightclub and I LOVE how it's full of fun people and hundreds of tv screen everywhere, even on the ceiling!  Gonna be so much fun…can't wait to perform!  AND TALK ABOUT A VEGAS PARTY!! 😉  Who's coming to Vegas Party?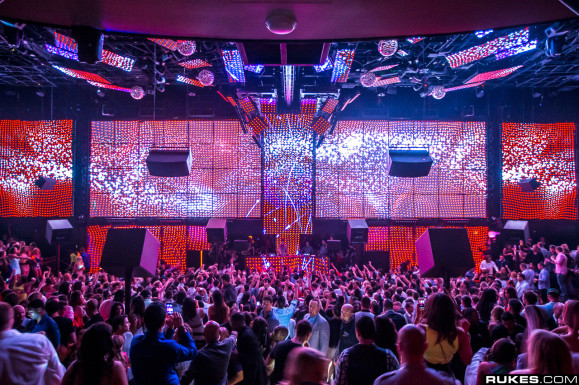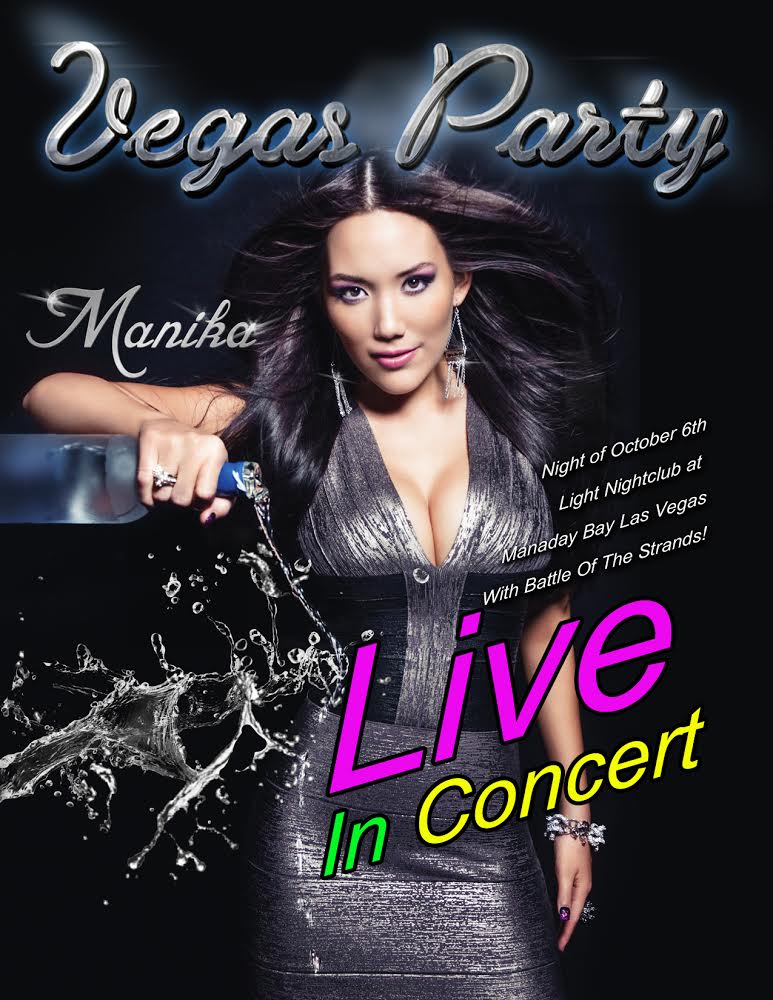 My new single "Vegas Party" is now available worldwide on iTunes!! 😀
Dear my amazing fans, you have been waiting such a long long time for this…I really appreciate all your amazing support #Manikans <3   HERE IT IS!!! I hope you love it…viva las vegas! 😉
U.S. Click this link –>  http://itunes.apple.com/album/id914925417
…other countries just search "Manika Vegas Party" in your iTunes store <3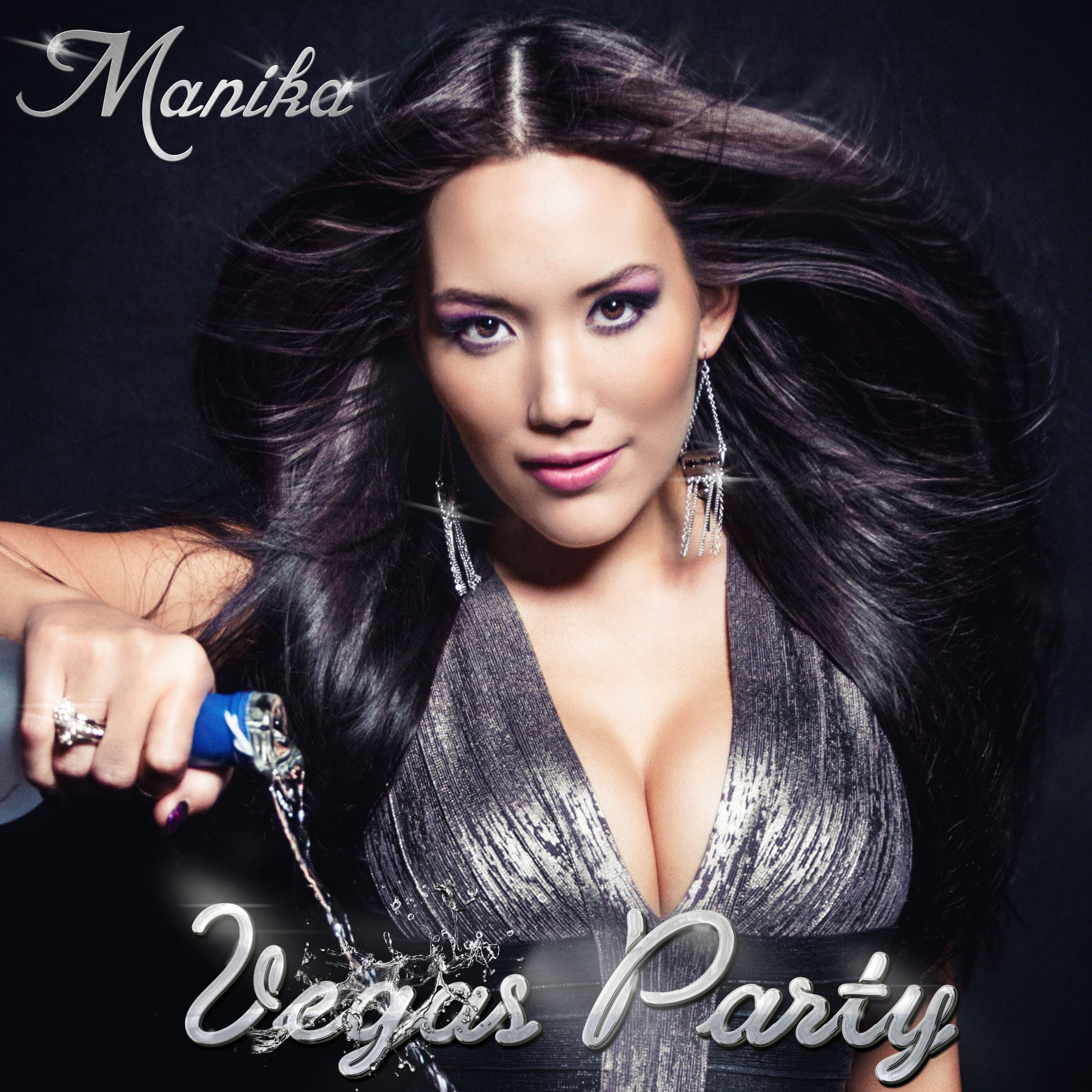 Had an awesome photo shoot with America's Next Top Model Winner Krista! We did some super crazy looks for Battle of the Strands and for Discovery's new tv series Global Beauty Masters! Here's a little sneak peek…and the hair and makeup gets even crazier than this 😉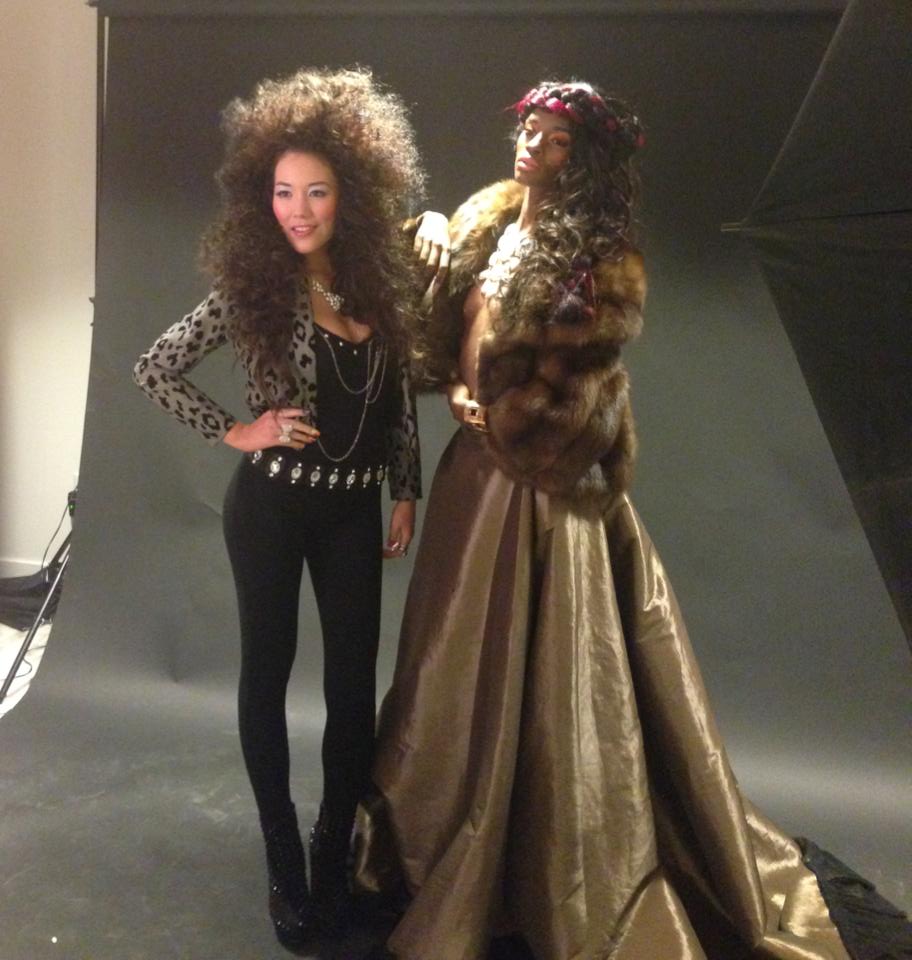 So I know it's kind of crazy to release the remix first but I'm just loving Jump Smokers remix too much to wait!! Check out their awesome remix of my new single Vegas Party!!